It is never too early to begin fostering a love for one's country. That's why it is important for even our youngest citizen to be given opportunities to learn more about the place they call home. Patriotic songs and stories provide children a meaningful, fun and engaging door into their country's history.
Let's check out a few for America.
Patriotic Songs and Books for Kids
Song: Grand Old Flag
The American flag is a symbol that is used in many different contexts in our environment. That means kids have seen it before which will help get them get excited about the discussion. Bring in some math by counting the stripes and if time allows, count the stars too! But watch your audience so they don't loose interest – 50 is a lot to count.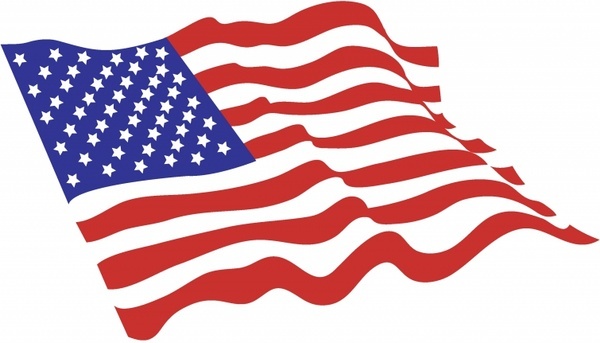 "Grand Old Flag" is traditional song that would pair well with a lesson focused around the flag. This patriotic song is catchy and has a nice, lively beat. Have children keep a beat on their legs or even create a beat pattern such as tapping legs twice and clapping hand twice as they listen to the song. This will help keep them engaged. Another fun way to mix it up is to have them put their hands in the air every time they hear the word "flag".
2. Book/Song: "America the Beautiful"
This beautifully illustrated book by Wendell Minor gives readers the chance to check out many of America's greatest places. From the Empire State Building to the Grand Tetons and many more in between, kids will enjoy seeing some of our country's prized destinations. Set to a patriotic classic written by Katharine Lee Bates, "America the Beautiful" is another song worth adding to your children's repertoire. When reading the story, I like to sing the lyrics which accompany the images throughout the book. But, if you'd rather, turn on a recording of the song and enjoy. Click here for a jazzy version of the song. Click here to check out the book on Amazon.
3. Song: Yankee Doodle
Did you know "Yankee Doodle" was not the name of a person from the war, but rather a tune sung during the Revolutionary War? It become a source of American pride and an unofficial national anthem. I think "Yankee Doodle"is just fun to say and I bet your kids will get a kick out of it too.
Listen to it below if you are not familiar with the tune:
"Yankee Doodle" is also a great song to keep in your back pocket as a piggyback tune. Try these lyrics below with the tune to get the idea. Then try writing one that works for you!
Everybody sit on down,
Please don't sit on the door.
Everybody sit on down,
Let's sit down on the floor.
To add some movement to this song, turn on the recording below and follow this simple movement pattern: During the chorus have the children gallop around the room. During the versus have them stop and keep the beat on their legs.
4. Book/Song: The Star Spangled Banner
Chances are most children have heard our country's national anthem at least once. But do they know the lyrics? Or should I say, do you know all the lyrics?
Studies have shown a score of Americans aren't even sure which song is our national anthem! That is actually very sad. So, there's no leaving this one off the list. We need to make sure our youngest generation not only knows it, but takes pride in what it stands for – freedom!
Because it is so important to create activities that keep children's attention, finding a way to tap into multiple senses in the learning experience is key. Therefore, combining the song with a book as suggested when teaching "America the Beautiful" offers a visual and auditory component.
And there it is, a short list which could really go on for quit a while with ideas. There are so many more songs I could have added, but at least this is a start. In the comments below, tell me what your favorite patriotic song or book is to share with kids!