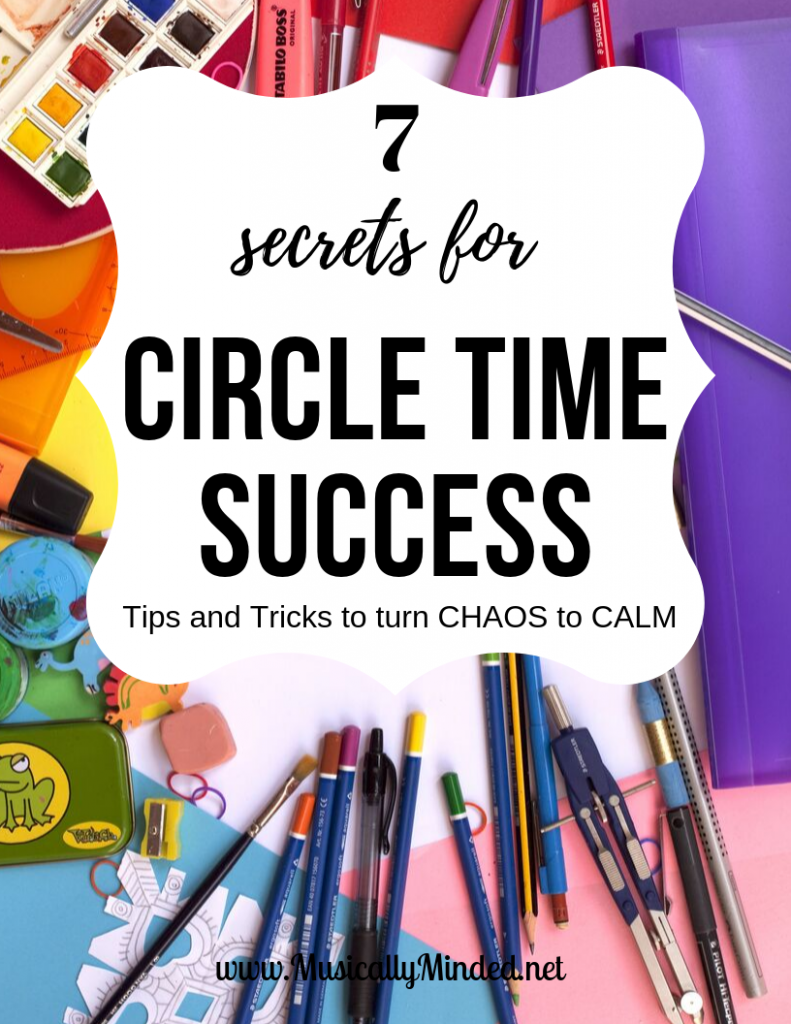 Do you know what the biggest struggle is when it comes to circle time? Keeping kids engaged!
Here's how it goes….you plan this amazing list of activities to do at circle time, but you can't even get a word in edgewise! With kids complaining about not having enough space, someone's in their seat or they have to go to the bathroom, it is no wonder many teachers say circle time is their least favorite part of the day.
What if I could give you 7 tried and true secrets that will begin to turn your circle times around? These secrets have come from me falling flat on my face repeatedly until I found what works. This means, I've failed so you don't have to!
If you are ready to make a change at circle time, check out the "7 Secrets for Circle Time Success" and get ready to rock your circle times tomorrow!
Songs for Circle Time
A really awesome way to keep kids engaged is to have lots and lots of activities to share. My two favorite kinds of activities are music and movement ones of course.
If you are ready to freshen up your circle times with some tried and true songs, check out my CD (or audio download) "Circle Time Success"!